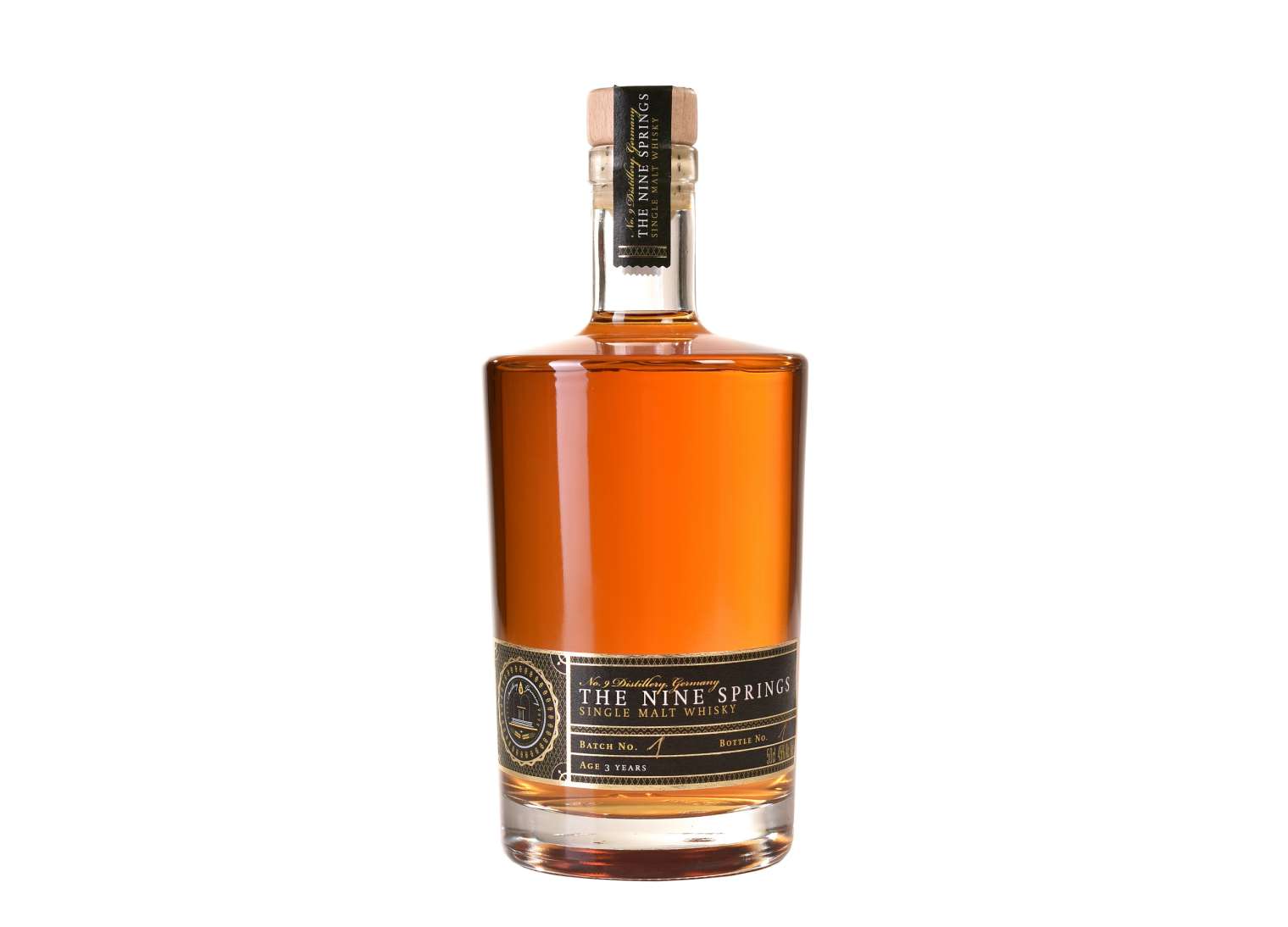 Triple Cask Whisky
by No. 9 Spirituosenmanufaktur
Mitten in Deutschland darf dieser kraftvolle Whisky in American Virgin Oak, Bourbon und Bordeaux Fässern zu seiner vollen Komplexität heran reifen. The Nine Springs Triple Cask Whisky vereint eine intensive fruchtige Noten mit einer spannenden Würze.
über 3 Jahre in Holzfässern gereift
limitierte, nummerierte Abfüllung
Inhalt: 0,5 Liter
Trinkstärke 45% Vol.
Die Story dahinter
Die Farbe des The Nine Springs Whiskys überzeugt schon beim Anblick mit Kupferreflexen und einer rotgoldenen Tiefe. In der Nase wirkt das Destillat malzig, reiffruchtig mit Pfirsich und Backpflaume, dezent würzig nach Nelke und Kardamom, viel Vanille und etwas dunkler Schokolade. Mit dem ersten Schluck spürt man einen kraftvollen würzigen Antritt: Intensive Noten von getrockneten Feige, angenehme Röstnoten von Kakaobohnen und eine leichte Süße. Im Abklang ist dieser in Deutschland gereifte Whisky leicht bitter ab – die Würznoten prickeln noch lange am Gaumen.