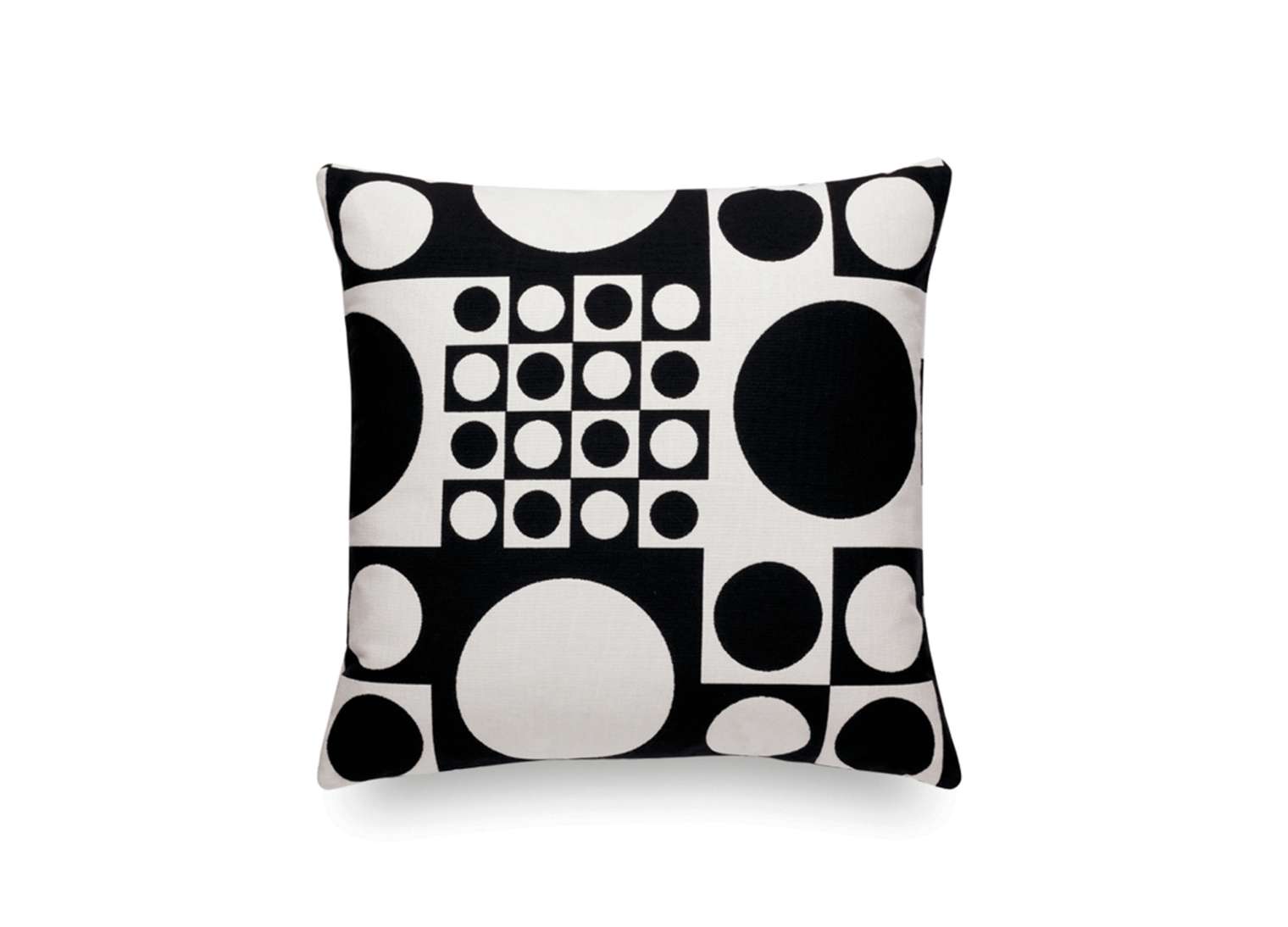 Das Geometri Kissen black/white aus der Maharam Kollektion verdankt sein plakativ grafisches Muster dem Pop-Art Stardesigner Verner Panton, der den Stoff für dieses schöne Kissen im typischen Panton-Look entwarf.
Maharam Kissen von Vitra
Stoffdesign von Verner Panton
hochwertige Füllung aus Enten-Halbdaunen
robuster Kissenbezug aus 77 % Baumwolle und 23 % Polyester
der Stoff ist Teil der bedeutenden Archivkollektion Textiles of the 20th Century
Maße: Breite 43 cm, Länge 43 cm
Die Story dahinter
Hinter dem klangvollen Namensgeber Maharam verbirgt sich der Stoffproduzent dieses Kissens – ein prestigeträchtiges New Yorker Textilunternehmen, das seit über einem Jahrhundert mit den größten Künstlern und Designern unserer Zeit kooperiert. Unter den berühmten Gastdesignern für Maharam finden sich Größen wie Charles und Ray Eames, Verner Panton und Alexander Girard. In dem beeindruckenden Archivwerk des Familienunternehmens finden sich scheinbar endlose Inspirationsschleifen, die zeigen, wie Maharam das Design der Kunst in bemerkenswerter Art anzunähern wusste. Maharams Kollektion Textiles of the 20th Century hat die bedeutendsten Entwürfe ihrer Unternehmensgeschichte in Zusammenarbeit mit Vitra neu aufgelegt.